Impact as a guiding principle in fundraising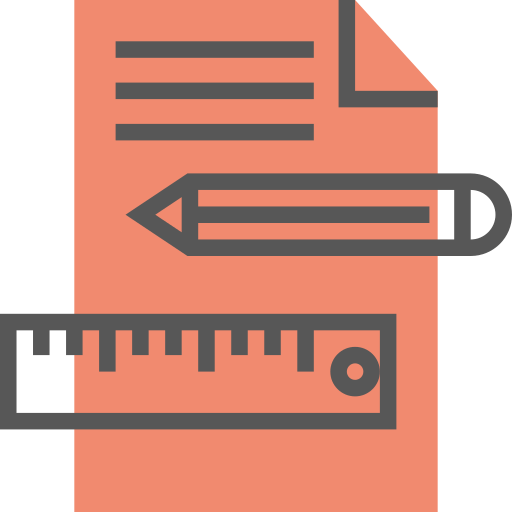 Developments within the global development field and trends in the donor landscape indicate that impact is becoming a guiding principle in the field of fundraising and investments. We see that organizations more and more have to showcase their impact – or at least a willingness to learn how to do that – to be eligible to attract funding and build a partnership with a donor.
Impact is widely debated – and definitely not a newborn concept as over the last few years, it became one of the buzzwords in the charity sector, – but with its rising urgency in an overheating and deeply unequal world, it is no longer feasible to approach it as a topic. We all want to be impactful, but most organizations are not (yet) driven by achieving impact. We see that it can help organizations that want to become more impact-driven, to approach impact as a journey; a restructuring of their thinking, communication, and governing processes when they engage and act within the humanitarian and development field. 
The legitimation for the very existence of humanitarian- and development work is that it should not contribute to the problem it tries to ease or solve. It has to contribute to positive change in an effective way. Although that sounds pretty straightforward, in practice this requires organizations to reflect on what they perceive as the impact of their work; what is the societal or environmental effect of their efforts and what is their crucial role in that effect? It is possible to give several different definitions of sustainable change and impact, but there is still much to say about the meaning of the concept; what exactly is impact? What does it mean for different actors and what does it look like?
Most organizations are very good in explaining what they do and how they do it, but usually forget to indicate why they do it. Impact-driven organizations don't perceive impact as an outcome of what they do, but as the very legitimation of their work; as the very reason why the organization came into being. They have a strong commitment to the ultimate goal of their actions.
Still, even for organizations that are working impact-driven, it is not always straightforward how to incorporate it in the rest of their organization, like in their communication towards donors. This was, for example, the case for Macheo, an organization supporting children in Kenya. When HVFC started working with them, we found out that they were already very much focused on maximizing their impact, but too modest in presenting their impact to the outside world. HVFC supported them in developing both the confidence and the tools to develop a strong impact-proposition towards potential donors.
Our work with impact-driven organizations and donors led us to understand the importance of engaging in the discussion with at least a basic understanding what impact-driven work means; understanding its elements – evidence-based and cost-effective interventions, scalability, and accountability – helps to positively and practically shape the partnerships we engage in. Ultimately, – and most importantly – this helps us to maximize the effects of our efforts and contribute to a just, fair, and sustainable world.
You are at 20% of reading this article

20%

20%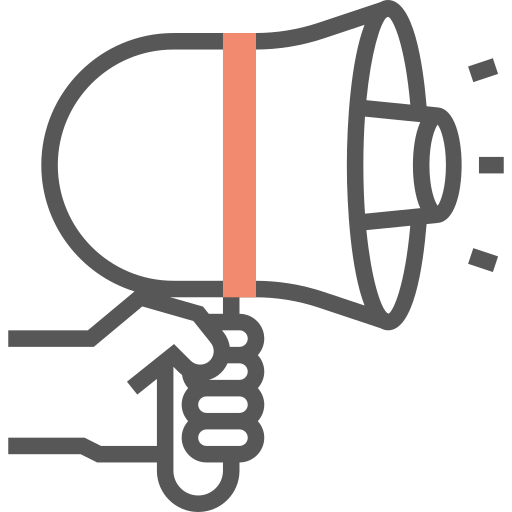 Impact as a guiding principle in shaping the global development field
Stable and strong partnerships with donors, investors, governments and communities are essential for impact; we can't do it alone. Organizations express their commitment to ethical and accountable working by setting up and developing M&E frameworks with which they measure the effects and effectiveness of their efforts in relation to the problem they want to solve. 
However, and understandably, not all organizations have (or are not yet used to using) the resources to do the research on the effectiveness of their efforts themselves. This is where academia and donors play a crucial role.
One of the contributions to highlighted attention for impact was the Nobel Prize-worthy work of Banerjee, Duflo and Kremer on the impact of implemented policies with which they shifted development economics' focus towards quantifiable interventions and effectiveness. In the 90's they developed a methodology that made it possible to identify causes of poverty and evaluate the effectiveness of policies. With their randomized control trials (RCTs) they turned development policies and systematic inequality issues like poverty into practical, verifiable and quantifiable matters and were able to calculate the cost effectiveness of interventions. With this, they have put impact on the development sector's agenda.
Donors have picked up this discussion too and progressively want to see evidence that applied interventions are indeed the most effective, within that specific context. In some cases, donors require organizations to work with a specific methodology, while others let organizations choose their own intervention but require them to elaborate why this intervention is a cost-effective way to solve the problem at hand. That is great news, but there is more to this trend: an increasing number of donors engage in partnerships to fund or carry out research on effectivity of interventions.
For example with organizations or initiatives that primarily focus on researching, upscaling and implementing effective, evidence-based interventions like Innovations for Poverty Action (IPA), Evidence Action and the Network of Impact Evaluation Researchers in Africa (Niera). Some apply an even more diverse approach to fuel the fact-leading trend, like the CRI Foundation. Within their grants' application process, they assess NGOs on their accountability, quality management, and progress management; all data-driven processes. They also directly finance research projects and contribute to the Weiss Fund for Research in Development Economics, a fund primarily meant for economic academics. CRI's commitment to impact as a guiding principle led them to go into a partnership with USAID's Development Innovation Ventures (DIV) and provide technical expertise. With a 17:1 rate in social return on investment the DIV model has proved itself highly cost-effective and for CRI this is "an exemplar in evidence-based government funding". France has picked up this trend too and adopted the DIV model in their Fund for Innovation in Development (FID). It is no surprise that the president of FID is Esther Duflo, teaching professor at the Paris School of Economics and one of winners of the Nobel Prize for Economics.
Partnerships between academia and donors these days go beyond facilitating research for evidence-based and cost-effective interventions, they also contribute to another important element of impact; scalability. 
Understanding what works so it can be applied on a larger scale means making this research available outside of these particular partnerships and contexts. Some donors even have this as a main objective, like the World Bank's Strategic Impact Evaluation Fund (SIEF) which organizes policy events, publishes research, and trains policy makers, researchers and development staff on impact evaluation. Moreover, their data is openly accessible; anyone can access their databank for free.
You are at 45% of reading this article

45%

45%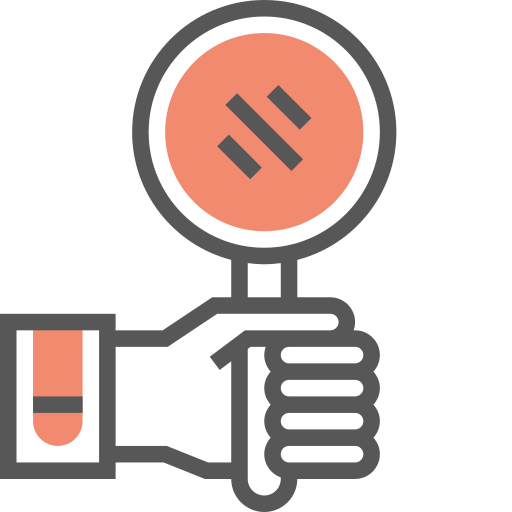 The impact narrative, however, takes place not only in the realm of institutional involvement and programs and projects on consortium and organization level; the private sector is following the same trend. The Global Impact Investing Network (GIIN) estimated the size of the impact investment market at a stunning 1.164 trillion US dollars in assets under management – mind the difference in size with for example the EU's Multiannual Financial Framework (2021-2027) that consists of 'just' 1.850 billion euros for a 6-year investment – and the image arises that impact investors are influential actors in the international development field.
However, private sector impact investment is still largely driven by financial returns, which can raise questions on the feasibility of public-private partnerships. We have heard it; organizations do not want to partner up with private sector investors because they worry about the different incentives for that partnership. From the investors perspective; impact investing carries higher risks than regular investments because it might take a longer time to create revenue – a risk that they have to be willing to take. Still, there are some interesting developments and constructions that are worth considering as impact-focused interventions in the private sector.
Dutch Entrepreneurial Development Bank (FMO) created a construction to support companies in that first, higher-risk-phase of impact investment – as a kind of catalyzer – so other commercial investors eventually take over their role in investing. They go beyond just investing and also offer technical assistance and thorough impact assessments, with which they have a significant say in the impact of the companies they build partnerships with.
Impact investment – as Dutch Entrepreneurial Development Bank (FMO) sees it – is investing where the market falls short, initiating and facilitating public-private partnerships, while searching for "non-financial value such as green and inclusive development impact, environmental and social risk management and governance improvements". 
A construction for such a public-private partnership and outcome-based financing that has gained popularity over the last 10 years is a Social Impact Bond (SIB).  A SIB is a financial instrument whereby private sector investors finance a result; solutions for societal development. Whereas with fundraising in the form of grants, subsidies – allocated based on winning proposals – the risk of not generating the envisioned impact lies with (government) institutions or philanthropic foundations, the SIB construction shifts that risk towards the impact investor. Whereas philanthropic foundations, governments and other donor institutions allocate money as a gift, the impact investor finances an initiative as a loan.
Still a business model, but a construction focused on outcome, which creates the incentive to work impact-driven. Before financing a project or program, the private investor, executive (an initiative or organization) and outcome payer (often a philanthropic foundation or government institution) make clear agreements on goals and results. When goals are met, the outcome payer pays back the investment and revenue to the investor, but if results are not met the investor loses its money. In this way, a win-win-win situation is envisioned; impact is centralized while outcome payers don't solely carry the risk to solve these problems and the private investor can earn revenue over its investment. However, as this is a result-focused form of financing, the result needs to be measured for it to bring additional value to the investor.
Besides SIB, other financial instruments are emerging too. Career Impact Bonds are currently financing students that are otherwise not able to finance their studies or have difficulty entering the job market, while Green Bonds are financial instruments for investments with an environmental focus. Investors might choose bonds over other forms of investments because they have a higher predictability of their returns. It's basically a safe loan, whereby the bond serves as the security for an impact investor, allowing an organization or company to be able to attract more funding. However, not all bonds are impact investments; what characterizes financial allocations as an impact investment is impact measurement.
In other words: impact measurement is the element with which partnerships express their commitment and accountability towards impact. 
You are at 72% of reading this article

72%

72%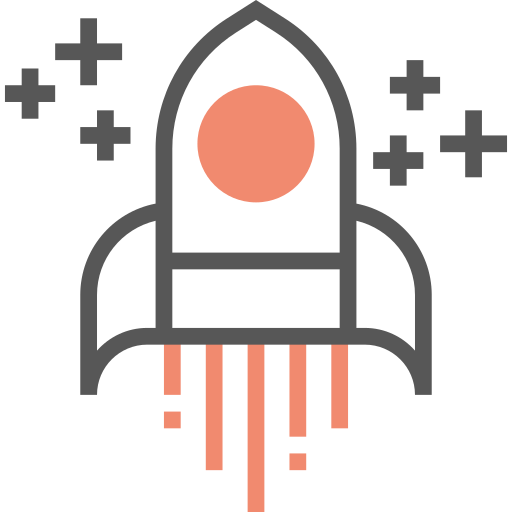 Understanding what your partner means with impact, is an important principle in fundraising and in starting a partnership with a donor. Especially when dealing with two different value propositions in the case of a public-private partnership – wherein the former sees the market as a way to increase environmental or social value and the latter sees environmental or societal solutions as a commercial value– it is important to talk a common language. Impact measurement serves that interaction by developing clear, quantifiable indicators of what impact looks like.
We often see that measuring impact is confused with measuring outcomes, but they are distinctly different and it has important implications for how you approach impact within your organizational processes. Outcomes are the direct result of a program, while impact is the societal or environmental effect of that outcome. 
On organizational level, the difference is the development of an impact-driven attitude; it requires organizations to do some thorough self-assessment and reflection, and a willingness to assess whether the chosen interventions are indeed the best way to go. We say, be married to your impact, not your interventions, with which we point at that attitude. Interventions are just a means, not a goal and working impact driven means adopting a willingness to choose different interventions if research and measurement show that you can do better.
Assessing the effectiveness of policies and interventions is a step in the right direction and needed to inform policies on the organizational and institutional level. Yet, the value-for-money approach is not sufficient to fully capture how impact works. Policy and practices take place in a socio-political realm that has effects of its own. An intervention can be effective, but it needs to be implemented in a social and political environment. Like many sociological and anthropological critiques on the politics of development and humanitarian aid, and recent research on the effectiveness of aid money flows in for example war-torn Syria show that it is essential to assess local politics in order to identify potential threats to impact. Therefore, a focus on impact should always go hand-in-hand with a thorough investigation of the local context.
US based foundation Co-Impact shows how that works within fundraising. They take self-assessment, accountability and the position of organizations within the socio-political realm serious and assess not just proposals and programs but the organizations on their 'Strategic Coherence'. In other words: they assess organizations on their internal organization and alignment of values, priorities, capabilities, and resources with its purpose of achieving deep systemic change in response to the problem they seek to solve.
It requires organizations to analyze local political economies and power structures to understand their position and ability to make a change. Measuring impact became an important instrument to underpin that legitimacy, accountability and transparency. It's the era of self-reflection and, as we see while working with organizations, this can be a lot of fun! 
The few influential donors and organizations here mentioned – and many others! – have changed the narrative and contributed to a culture of accountability and credibility by showing the impact of fact-leading policies and practices. More and more, these impact-driven changemakers search to connect with others that share their values and ambitions towards a data-driven and evidence-based approach. Facilitating research organizations, networkers, and platforms like Effective Giving, Give Well, Animal Charity Evaluators, and Doneer Effectief help growing that community wherein impact is not merely a topic to talk about but the result of hard work; of evidence-based, cost-effective, scalable, and accountable work.
We understand that this all can be a lot to take in and organizations need some support to make a start. Attracting more funding and partnering with donors that align with the value level of your organization is very rewarding and gives you the opportunity to do good, better. At HVFC, we know and understand donor demands' with regards to impact and how to support organizations to position themselves for impactful donor funding and guide them in their endeavors on the impact journey!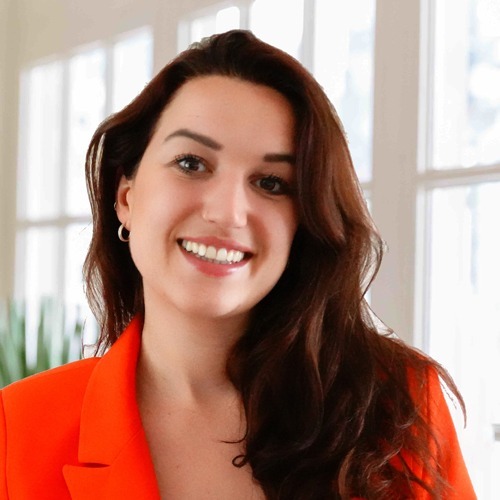 Viviane Hamans
As an expert in sustainable development and intercultural communication, Viviane helps organizations find the funding opportunities and the capacities they need, to create the impact they envision.
We are happy to help you maximize your impact!
we guide you through every step of your impact journey
Define
We help you capture your ultimate goal and get support from your entire organization and your stakeholders by developing an inclusive
impact statement
.
Measure
We guide you in the introduction of measurable impact indicators, and the development of a solid plan to start measuring them.
Show
We support you with drafting strategies and writing narratives that allow you to show your impact to all your relevant stakeholders.
Increase
We assist you with identifying and selecting the interventions to apply to maximize your contribution to reaching your desired change.
Maintain
We help you make sure that all improvements are absorbed, adopted and applied throughout the organization, so that it genuinely becomes impact-driven.
We have at heart to be a resource to you. According to your preference, we will share insights, trainings, networking events and career opportunities that might be of interest for anyone from entry-level to seasoned professionals.
Phone
+31 (0)6 30 69 45 95
Address
Eursinge 8, 7935AB Eursinge (de Wolden), The Netherlands
228 East 45th Street, Suite 9E New York, NY 10017, USA