We help you create your own funding opportunities. That's what we call pro-active fundraising. We bring structure to your fundraising and focus on your relationships with donors. This is key to diversified and sustainable funding. So you can do good, better.
WORKING WITH US
Working with us means a sustainable, long-term, and extensive collaboration. We are here to support you with all your questions and we take our time to listen to you and your request. Feel free to call us and we will start thinking with you right away.
Donors
Donor mapping, Donor profiling, Relationship accelerator
Proposals
Coordinating support, writing proposals, review support, ToC development, design support, monitoring framework
Strategy
Strategy brainstorming, stretegy review, strategy follow-up
We help you create your own funding opportunities and help you get in control of your funding future. That's what we call 'pro-active fundraising'. We bring structure to your fundraising and focus on your relationships with donors. This is key to diversified and sustainable funding.
At HVFC we guide you and your team towards developing the most relevant, concrete and actionable fundraising strategy with the following steps:
Strategy Review: Find the strengths and weaknesses of the existing fundraising strategy.
Strategy Sessions: Deep dive into specific strategies and targets to develop the right institutional fundraising strategy for you
Follow-up: We remain involved to provide support, input and feedback on further developments.
At HVFC, 
we see the search for new donors as a journey, in which relationship building is key.
We help you find opportunities and turn them into warm leads, with the help of the following steps:
Donor Mapping: We explore the market for you to identify donors that are promising for your organization.
Donor Profiling: We conduct in-depth research and develop a strategy to approach the donors that appear to be most interesting for you.
Relationship Accelerator: We provide an action plan for your team to let them proactively engage with your prospect donors.
Our team is skilled and experienced in all steps and roles that are needed in proposal development. We have supported many organizations in developing proposals for donors such as the Dutch Ministry of Foreign Affairs, EuropeAID, USAID, the Dutch Postcode Lottery, Porticus, Dioraphte and many other small and large foundations and institutions.
We offer Coordinating Support, (Lead) Writing Support, Review Support, Theory of Change Development, Design Support, Monitoring Framework and Strategy Development.
At HVFC, we believe that straightforward communication is essential to ensuring your success when mobilizing resources, reporting on your projects and your impact, and increasing your success rate of securing and renewing funding. The level of support that we provide varies from Advisory Support, where we act as a supporting guide, to Hands-On Support.
In terms of our communication solutions, we offer Design Support to increase the readability and attractiveness of your proposals and (impact) reports; Positioning Support to frame your propositions in a compelling and distinctive manner, and Website Support to increase the visibility and appeal of your platform.
Your journey to making an impact starts here! With insightful articles and tips about the NGO and fundraising sector, we have at heart to give you the final push to help you make the world a better place.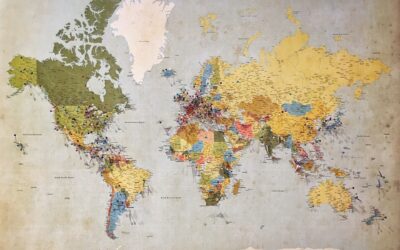 Our four international colleagues met up and discussed about fundraising developments in various countries. This is an excerpt for a featured article on Vakblad fondsenwerving (in Dutch).
read more
We have at heart to be a resource to you. According to your preference, we will share insights, trainings, networking events and career opportunities that might be of interest for anyone from entry-level to seasoned professionals.
Phone
+31 (0)6 30 69 45 95
Address
Eursinge 8, 7935AB Eursinge (de Wolden), The Netherlands
228 East 45th Street, Suite 9E New York, NY 10017, USA