HVFC Trends Research on Fundraising  |  Takeaway 2
Finding funds for overhead and unearmarked funding
Both survey respondents and interviewees emphasized the importance of unearmarked funding, especially to quickly act in unexpected situations such as with COVID-19. Unearmarked funding and funding for overhead costs ensure the sustainability of organizations and allow them to experiment and innovate. However, this funding is increasingly difficult to get. One interviewee mentioned that it is 'not necessarily a bad thing because it shows that the sophistication level of the donor is growing. They have higher expectations from us'. But in the survey it was amongst the top three most experienced internal challenges.
Unearmarked funding and funding for overhead costs ensure the sustainability of organizations and allow them to experiment and innovate. However, this funding is increasingly difficult to get.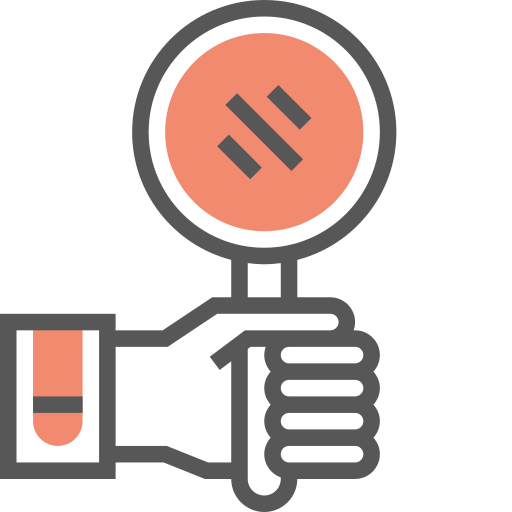 Why is the competition for funding getting fiercer?
Accountability and reporting are important, but it should not be excessive. Currently, most of you stated that trust and accountability is out of balance. Trust is a requirement for strong partnerships between the development cooperation-, the private- and the public sector. There is both a lack of trust on the side of bilateral donors, but also from development organizations in the private sector approach. As a result funding is being restrictively appointed to set purposes. In an interview, Ronald Visser mentioned that "donors increasingly want to trace back the overheads that they are funding, and are increasingly going for restricted funding" and describes this as "an alarming development."
NGOs lose a lot of flexibility and space to innovate and invest because of this development. Of course the task for NGOs is to ensure projects align with their strategy and track record, but NGOs need to have the space to speak about non-project related things as well. After all, the role of civil society is much more than the execution of government programs.
We dive deeper into the imbalance of accountability and trust and how to tackle this issue in the next blogpost.
These challenges are the result of current and former socio-political trends of 'development managerialism' of the international development cooperation agenda since the 1990s — also called the 'New Policy Agenda'.
In short, development organizations are increasingly asked to integrate tools and approaches from the business sector — focusing on effectivity, controllability and accountability. To an extent this influence is perceived as good, especially effectivity and accountability are important. However, since everything has to be controlled and accounted for, non-project-based funding is less freely available. And with ideas of effectivity and controllability, impact is expected quickly and against set criteria, and the demand for extensive written reports has been increasing (Wallace 2004). Challenges in the research regarding reporting, and management requirement, and regarding threshold criteria, can also be understood within this framework.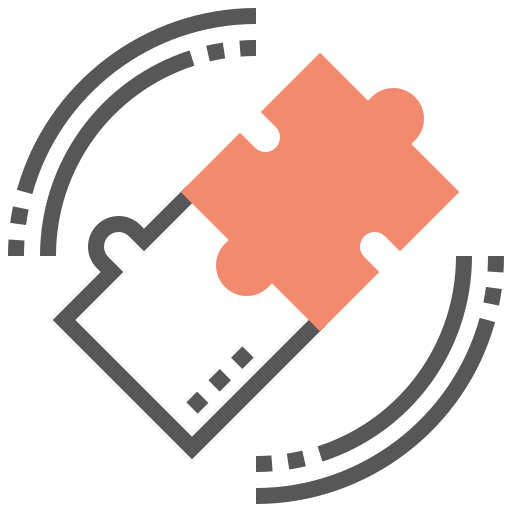 How to tackle this issue?
Building a strong relationship with the donor is essential in order to receive unearmarked funding. Donors have to be able to trust the organization or project that they are funding. Having explicit conversations about leadership and trust is a good step to building a strong relationship in which both the donor and the funded organization trust each other.
My biggest strategy after the first few meetings of getting to know the potential donors and their concerns is to introduce them to as many leaders in my organization as possible. I am not the gatekeeper, on the contrary, I open the gates of my organization so that the donor can feel the real vibe of the organization. The trust should be mutual and I want to ensure that I am helping the donor feel at home.
Ani Manavyan, Fundraiser based in Los Angeles, California, USA
The HVFC Relationship Accelerator can also help you build stronger relations with prospect donors in an engaging and cost-effective way.
Another way to tackle this issue is to engage in discussions with donors about the conceptualization of development and how a good balance between trust and accountability can be established. There are platforms that lobby these challenges towards donors, such as the Dutch branch association Partos. These platforms can can be strong facilitators of such discussions on the side of development organizations.
Academic background of current challenges in the fundraising landscape
Current trends in funding reflect, and arguably also shape, the way that development is conceptualized, analyzed and addressed by donors and development organizations.
In the 1980s, development was conceptualized according to a set of values based on social and political transformation through bottom-up empowerment: the 'social transformation approach' (Elbers et al. 2014). In the 1990s, a new approach to development appeared through the private aid channel: 'development managerialism'. The idea here was that better management best improved development cooperation. This management was specifically based on 'scientific' principles, technical problem solving, and the application of tools for planning and measurement. Effectiveness, efficiency and transparency became key principles, with practices such as independent financial auditing, risk management and quantitative impact evaluations (Elbers et al. 2014).
These conceptualizations of development are materialized in agendas that are followed by donors and recipients — these agendas are set globally by the Bretton Woods Institutions, and currently by management paradigms in Europe and the USA, and are then transmitted by donors and NGOs; so rather top-down. Up to this day, there is criticism on development managerialism as it would undermine the previous social transformation approach (bottom-up).
The managerialism approach to development is part of a wider neoliberal* framework. The neo-liberalization of the international development cooperation agenda increased in the 1990s. This new agenda is referred to as the 'New Policy Agenda'.
As a consequence, NGOs have to work in a context where many of their strategies are influenced and/or closely monitored by donors. Additionally, there is a professionalization of the NGO sector because (northern) NGOs increasingly employ people from the business sector. As a consequence, tools and approaches from the business sector — based on managerialism — become integrated in the practices from such NGOs (Wallace 2004).
These consequences of neo-liberalization do not only affect the methods of organizations, but also the actual impact and the nature of the organization itself. For example, the UK think-tank Demos (2003, 7) remarks that "a heavy audit culture often breeds an atmosphere of distrust and risk aversion, which encourages uniformity in programme design and inhibits the distinctive contribution that Community Belief Organizations can make".
The main challenge for [NGOs] is to clarify where they stand in terms of the kind of change they want to bring about their underlying values and assumptions. Only by making their own position explicit does it become possible for them to see where they (want to) stand in relation to the goals, values and assumption of the social transformation and managerial logics.

(Elbers et al. 2014, 11)
*Neoliberalism is often characterized in terms of its belief in sustained economic growth as the means to achieve human progress, its confidence in free markets as the most-efficient allocation of resources, its emphasis on minimal state intervention in economic and social affairs, and its commitment to the freedom of trade and capital. (Smith 2020)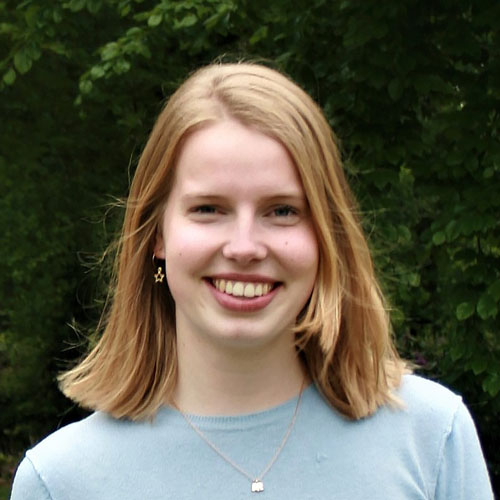 Ilse Meijer
Driven by her interest for economics and data-collection and -sharing, Ilse led the very first HVFC Trends Research on Fundraising whose findings have already benefited hundreds of professionals worldwide.
About the research
HVFC has developed a new research initiative to track trends within the fundraising landscape. With the data collected we hope to analyze and explain the context of most of the challenges highlighted by our peers active in the fundraising sector. We then aim to further help you, and others, face current obstacles and anticipate future ones.
The pilot version of the research initiative was conducted throughout 2020 on fundraising professionals working across the world, from over 40 organizations, with diverse budgets ranging from less than a million to more than a billion euros. In a series of 6 blog posts we share with you the main takeaways.
We have at heart to be a resource to you. According to your preference, we will share insights, trainings, networking events and career opportunities that might be of interest for anyone from entry-level to seasoned professionals.
Phone
+31 (0)6 30 69 45 95
Address
Eursinge 8, 7935AB Eursinge (de Wolden), The Netherlands
228 East 45th Street, Suite 9E New York, NY 10017, USA